NATURDEP® SCS – A new product offering high efficiency and excellent results in the capture of acid gases
CALCINOR presents NATURDEP® SCS, a calcium product of high specific surface and improved pore volume, especially designed to provide excellent results in the treatment of industrial acid gases.
The continued reduction in permitted emission limits comes with the need for new products offering greater efficiency when it comes to capturing pollutants. NATURDEP®SCS is a natural product born from industry's growing needs for increasingly more efficient neutralizing options. Obtained by means of a specialised production process and high purity raw materials, NATURDEP®SCS stands out for its high reactivity and ability to capture acid pollutants.  
This is a new product offering high efficiency, produced in Spain and born to guarantee the most demanding industrial gas emission limits.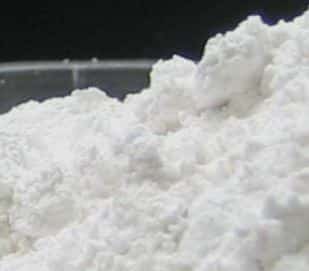 Its most outstanding properties include:
Special effectiveness in the abatement of Fluorine, Chlorine and Sulphur.
Double the capturing capacity compared to conventional hydroxides thanks to its high specific surface and the high pore volume of the particles.

Improved capturing

efficiency thanks to which the dimensioning of the existing gas treatment facilities can be maintained.

Direct use,

with no need for preliminary treatment, by injecting it directly into the optimal point of the existing gas treatment system.

Improved fluidity

for easier on-site decanting of the product.

Generation of less waste

given the need for lower dosage, thereby helping to improve the overall cost of the production process.

Lower solubility of the calcium salts resulting from the abatement process, making waste management less of a problem.
NATURDEP® SCS  is an essential gas treatment product offering environmental technology and  protection.